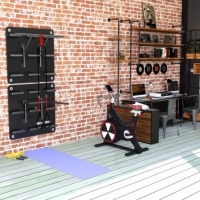 Taking regular breaks from the desk is vital to maintain good health and posture, but tearing yourself away can be tricky. Why not take fitness to your office with CYC and Training Wall®?A simple, sleek configuration, with panels now available in stylish black, an indoor cycle and your favourite accessories could transform your work area...
Read more >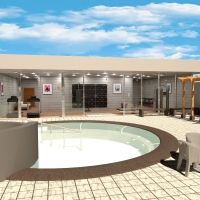 At CYC, we see the benefits and beauty in every fitness space, but for goals to be attainable, you have to love your gym for all that it offers you and your lifestyle. Many have the drive to get fit, but detest going to a communal gym, especially at peak times when it is at its noisiest and sweatiest. In the UK it is estimated that an...
Read more >
The CT300 treadmill, ahead of the curveWith its curved running surface, the super sleek CT300 puts the athlete in complete control. Unlike traditional treadmills, the CT300 is non-motorised and therefore, requires no electricity. Not only is it kinder to the environment, it's kinder to the body, promoting a more natural style of running, with...
Read more >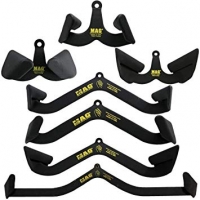 MAG - The Maximum Advantage Grip®Following over twenty years of research and development in the US, MAG® handles and lateral bars have revolutionised the resistance equipment accessory market.Easy to understand and use, MAG® appeals to the novice and the highly trained athlete. With seven unique designs that exercise the back...
Read more >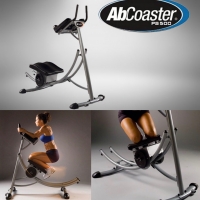 Stocks of the super sleek, affordable Ab Coaster PS500 have arrived at CYC. The Ab Coaster is THE original award winning abs workout machine. For over 10 years, the Ab Coaster has been used in millions of homes around the world to Change Lives From the Core. As the base model for the Personal Series home market, the Ab Coaster PS500...
Read more >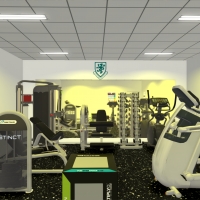 With the official launch date of the new Darland High School Fitness Suite set at 1st July, we are feeling excited for the staff, students and local community. This fantastic project is close to both our home and our heart.CYC has been commissioned to design and renovate Darland School's fitness suite. With the arrival of the Concept2 SkiErg...
Read more >