Kynett Lift Away Mount FIT
Contact us for a quotation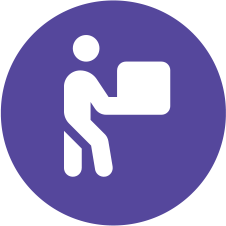 Free shipping on orders over £250
Description
Upgrade your Kynett FIT Flywheel with the innovative Lift Away Mount FIT, designed to integrate your flywheel into your existing 3x3" rack setup. With the included stainless eye bolt, you can can adjust the exercise height, without the hassle of detaching the Lift Away mount from your 3x3" rack. This feature allows you to effortlessly reposition the Flywheel.
Product features
Hole Diameter: Choose from 1/2", 5/8" or 1"
Independent of hole spacing
Compatible with all 3x3" inch racks
Made in the Netherlands
Specification
Lift Away Mount FIT
Stainless eye bolt
Enhance your workout routine with the Lift Away Mount FIT. It brings together practicality, adaptability, and seamless integration to elevate your flywheel training experience.