aerobis Minibands (set of 4)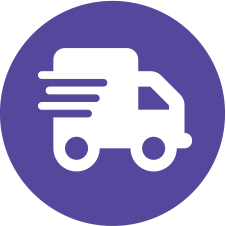 Same day shipping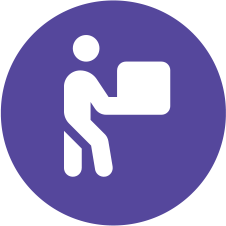 Free shipping on orders over £250
Description
aerobis builds products that facilitate training anywhere and anytime. They are tailored for the Anywhere Athlete; for gyms, professional personal trainers and athletes at home, outdoors and wherever they may be. aerobis creates versatile, innovative mobile training devices, with quality and durability integral to their purpose.
aerobis was born in Cologne in 2009 with the development of the aeroSling. Founder, Elmar Schumacher, originally designed the sling trainer for his own training. He went on to develop and market training products for functional training, for state-of-the-art training of strength, endurance, and coordination. With aerobis training equipment, optimal results can be achieved in minimal time. Workouts can be made more efficient with the focus on movement and muscle chains, instead of isolated muscles. Each individual aerobis piece has its own focal point, whilst working in complete harmony with another for a holistic approach to training.
The aerobis Minibands (set of 4) are ideal for building strength. They come in four different resistance levels, allowing you to gradually increase the weight on the band. These resistance bands would be great for someone first starting to incorpoate resistance bands into there workouts.
Product features
Our Minibands Set: So small and yet so versatile
Who says that a comprehensive all-round workout is only possible with expensive training equipment? Who says that the appropriate hardware has to be big and clunky? With the new aerobis minibands, we prove the opposite and offer you a pocket-sized gym.
As far as workout intensity is concerned, the minibands will meet any challenge. The complete set consists of 4 individual bands with different resistance levels. The resistance is divided into 10, 14, 20 and 30 kg (22, 31, 44 and 66 lbs). Bands can also be combined to increase the resistance further!
aerobis Minibands strive for the highest product quality. Manufactured in Europe, the textile meets the Oeko-Tex Standard 100 which warrants that allergic reactions of the skin are minimized. Thanks to the short production lines, we also minimize the ecological footprint of these bands.
Exercise when, where and how you want!
With the minibands from aerobis you get maximum independence. You can train when, where and how you want. At a fair price you get four minibands that can be quickly and easily stowed in any bag. The space required for your new "fitness gym" couldn't be smaller.
A few square meters at home, in the gym or outdoors are perfectly adequate for training. You can really work out any muscle group or body region with your mini-band workout. Shoulders, arms or the torso can be trained just as specifically as the classic abdominals-legs-po trio.
Concentric and eccentric training with aerobis minibands
With the miniband from aerobis, you cover a variety of training methods. Do you want to build strength in a targeted way? Or do rehab exercises after an injury? Or do you just want to warm up for an upcoming workout/competition? With the mini band, all options are open to you.
The great advantage of the bands: you can do both concentric and eccentric training. If you stretch the mini-band, you build up resistance and your muscles work concentrically. After that, the tension of the band is maintained and, if needed, even the distance to the suspension point can be increased. The muscle is stretched and the corresponding exercise becomes eccentric. This way you train with the aerobis mini band much more efficiently than with conventional weights. In general, the further you stretch the mini band, the stronger the resistance. So in addition to the different band strengths, you have another option to adjust the resistance exactly to your needs.
Specification
Perfect for muscle building, rehab and activation exercises
Waterproof and UV resistant: suitable for outdoor training
No allergic reactions thanks to Oeko-Tex 100 certification
Progressive resistance with 10, 14, 20 and 30 kg
Fits in your pocket: effective training anywhere
Highest training comfort: does not cut into skin
Made of sturdy, abrasion-resistant polyester
Made in Europe: guaranteed product quality
Maximum stretch up to 200%
Machine wash up to 30°C
Warranty - 2 Years