FLOWIN® Physio Bag
Contact us for a quotation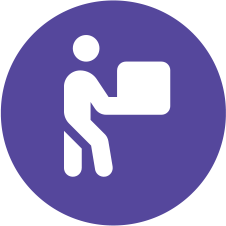 Free shipping on orders over £250

Download Product Sheet
Description
The FLOWIN® Board is a high intensity, low impact training tool which leverages gravity, the user's own body weight, and the FLOWIN® Board's patented friction surface to produce an almost unlimited number of dynamic exercises. The FLOWIN® Board is used by professional sports teams, athletes, personal trainers and leading physiotherapists, and has helped many of the top football, hockey, basketball, and athletic teams in the world achieve their desired outcomes and results.
The FLOWIN® Team believes in using the body as a tool, without the distraction of constricting equipment in order to maximize results and minimize the risk of injury. Using high quality, well-sourced materials, we make sure that our clients have equipment that's second-to-none when it comes to quality, functionality and durability.
The FLOWIN® Board is an essential tool for performance, rehab and prehab, ensuring that athletes can perform at the top of their game season after season. The load and resistance can be adjusted to suit different strength and fitness levels making the FLOWIN® Board a perfect training addition to pro sports, junior sports, personal training, and physiotherapy.
Born from an interdisciplinary cooperation between top athletes, fitness professionals and material engineering experts, FLOWIN® Friction Training™ delivers top results, high quality craftsmanship, and personalized customer service led by experts in the field of sport and fitness. So whether you're a professional athlete, personal trainer, strength and conditioning coach, or a fitness enthusiast, the FLOWIN® Board will take your training, and your results, to the next level.
EAN: 7350005300067
Product features
The portable solution for the FLOWIN® Physio. Specially designed for storing 2 complete units of FLOWIN® Physio including separate pockets for Knee, Foot and Hand pads.
Specification
Weight: 3kg