Reflex PONG KILL Deodoriser
Contact us for a quotation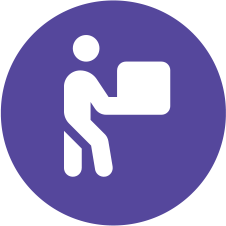 Free shipping on orders over £250
Description
Though we are relatively new to offering the general public martial arts equipment we have been supplying martial arts associations, clubs and academies across the UK and the Republic of Ireland since 1993.
We are an importer and distributor for both Aqua Training Bags® (water filled punch bags) and ProMountings® high quality punch bag hanging solutions from the US. We are also a stockist of TOP TEN, Tusah and Kicksport sparring gear.
As a small family business run by practising martial artists we have first-hand experience and knowledge of many of the products available. Our aim is to offer good quality items and leading brand types which are competitively priced.
EAN: 5065014355206
Product features
Reusable, Antibacterial and Eco-Friendly Sport Deodoriser with Citrus Scent
PONG KILL™ prevents bad bacteria from multiplying in your SPORTS GEAR or WORK WEAR by removing the moisture caused by sweating. Bacteria love to thrive in damp conditions and by removing this you can keep your kit smelling fresh and prevent those terrible B.O. type smells that can accumulate over time.
CONTENTS
Each box of PONG KILL™ contains two generous sized 17 x 8cm 75g pouches filled with Eco-friendly activated bamboo charcoal. Activated bamboo charcoal is four times more porous than regular charcoal and has a negative ionic charge which attracts odours and moisture. We have also added a citrus scent to keep your kit smelling nice and fresh.
USAGE
PONG KILL™ can be used almost anywhere you wish to prevent bad odours from occurring due to sweat or the presence of moisture; boxing and bag gloves, running or normal shoes, training bags, work wear, motorcycle gear, car interiors, bathrooms, laundry baskets, clothing drawers, the list is almost endless.
LONG LIFESPAN
For optimum usage place the PONG KILL™ pouches in direct sunlight for 1-2 hours each month as this will reactivate the charcoal. Do this for up to one year.
RECYCLABLE
At the end of your PONG KILL's life-cycle you can cut open the pouches and sprinkle the contents on your garden soil as this will help your plants absorb nutrients.
Specification
IDEAL SIZE - 2 x 75g pouches, 17cm x 8cm, perfect fit for shoes & boxing gloves
NATURAL - Contains Eco-friendly activated bamboo charcoal
MOISTURE ABSORBING - 4 x more porous than standard charcoal
ANTI-BACTERIAL - Moisture removal prevents a build up of nasty bacteria
REUSABLE - Place in sports gear after each use and leave them in place until next session
RE-ACTIVATE - Place in sunlight 1-2 hours per month to re-activate for up to one year
RECYCLE - At end of life-cycle sprinkle contents on soil as helps plants absorb nutrients