SYMAGRIPS® Pair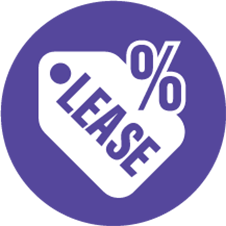 Commercial leasing - Find out more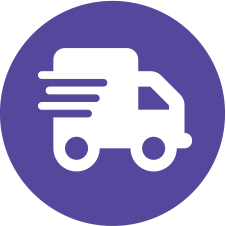 Same day shipping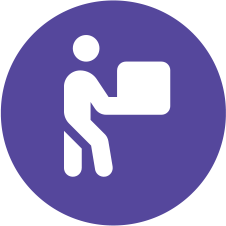 Free shipping on orders over £250
Description
Symagrips® antimicrobial hand grips were the brainchild of co-founder, Mike Wood, a qualified personal trainer and sports scientist, based in the UK. Like many great inventions, Symagrips® were the solution to a problem Mike had himself. As an avid cyclist, weightlifter and trainer, Mike had often wondered why he couldn't get grips for his weights and other gym equipment like the grips found on bike handlebars; a hygienic, safe, and secure alternative to gym gloves, providing the grip and stability he needed to aid him in perfecting his technique. It seemed so obvious, yet nothing existed that met all his requirements. Mike invented his own, and Symagrips® were born!
After partnering with co-founder Jonny, the pair set about developing and perfecting the idea. Months of research, testing and development resulted in the final patented design, with its antimicrobial rubber formulation, unique ergonomic shape, non-slip moulding and Symagrips® Safety Discs™. Originally designed for use in the gym, it quickly became clear that Symagrips® could be used in many different situations. They are now relied on worldwide to provide safe and secure handling for mobility equipment, shopping trolleys, warehousing and distribution equipment, and rails and handles of all kinds.
Product features
Cutting edge antimicrobial rubber
SteriTouch® infused rubber protects the user from exposure to stay germ-free whilst using hand-held gym equipment fitted with SYMAGRIPS®. Added in powder form at the point of manufacture, the antibacterial performance of SteriTouch® remains effective for the lifetime of the grip.
Comfortable handling A rubber weight-lifting grip design
The SYMAGRIPS® unique ergonomic design and special soft rubber formulation enables movement symmetry and hand alignment, decreasing the risk of muscular imbalances and injury, whilst improving technique.
Versatile and hygienic for a wide range of gym equipment
SYMAGRIPS® are popular among bodybuilders and fitness bloggers looking for an alternative to unhygienic gym gloves.
Easy to fit and remove
The precision engineering of SYMAGRIPS®, with their flexible rubber and interlocking traction split line, makes fitting and removing them quick, easy and secure.
Commercial leasing
Benefits
Fixed rates for the duration of agreement
Major tax benefits - each payment Is 100% tax deductible
The equipment can be earning your next payment from day one
No need to have bank loans, overdrafts or pay cash
Fast application turnaround
Spread the cost of your equipment purchase
Protect existing lines of credit and preserve cash flow for business growth